TAILOR-MADE MARKETING MEASURES
With personalised advertising we find the right buyer for your property
It is no longer enough to place a sales sign in the garden or place an advertisement in the daily newspaper to sell a property successfully. In addition, not all people interested in real estate use the Internet or read the same newspaper. For this reason, we use a variety of personalised marketing measures tailored to your property and can thus target the right buyers.
MORE ATTENTION WITH OUR MARKETING CONCEPT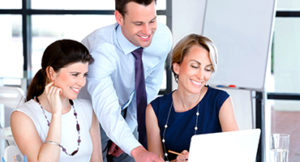 In order to guarantee you the maximum attention from suitable prospective buyers, we use our proven marketing concept, which is based on constant development and many years of experience.
Needless to say, we check and verify all interested parties in advance. At the beginning of the process we prepare a detailed marketing plan in which we coordinate all activities. In addition, all measures are interlinked, enabling maximum efficiency.
PERSONALISED MARKETING ACTIVITIES
For eye-catching marketing we use a variety of tools such as high-quality exposés, concise advertisements, individual mailings, professional sales galleries, eye-catching shop window displays and follow-up campaigns.
We will inform you regularly and clearly about the current status of your property sale. For example, the number of prospective buyers that have shown an interest in your property and the status of negotiations with potential buyers. Follow our activities online at the click of a mouse and get information about the results of our marketing campaigns.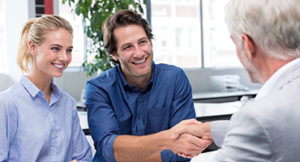 PERSONAL SUPPORT UNTIL THE CONCLUSION OF YOUR REAL ESTATE TRANSACTION AND BEYOND
Even after a successful sale, we are your reliable contact and are at your side with a wide range of competent services. We undertake the proper handover of the keys, read off all meter readings and prepare a legally correct handover protocol ensuring there is a cohesive paper trail for all transactions and giving you peace in mind.