DETERMINE THE OPTIMAL SALES PRICE FREE OF CHARGE
Only by knowing the value of your property and the market can you reach the right potential buyers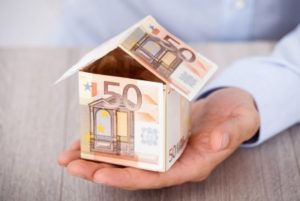 Would you like to sell your property at the optimal price? Unfortunately, it is not enough to ask your neighbours what they paid for their apartment or house. Prospective buyers usually look at different properties and thus, they develop a feeling for the quality standards that they can expect for their money.
If the sales price is set too high, potential buyers may be deterred, if it is too low, financial losses may occur.
DETAILED ANALYSIS OF YOUR PROPERTY FOR A BETTER COMPARISON
We take a lot of time to look at your property and analyse its strengths and weaknesses – completely free of charge for you. Only when we know not only the type and location of your property, but also its special features and any modernisation work that may have been carried out or is about to be carried out, can we undertake the comparison with similar properties. This enables us to recommend not only current market prices but also sales periods during which properties such as yours are offered on the property market.
We use a variety of data to continuously monitor and analyse the regional real estate market and can thus not only set a realistic selling price, but also develop an advertising strategy that is precisely tailored to your target group and your property.